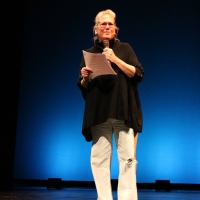 Susan Coutts
Artistic Director
BA in Dance and Movement Therapy from University of Maryland; Post-Graduate Certification as Dance Therapist from University of Maryland; Pennsylvania Ballet Co.
Choreography and Teaching
Artistic Director/ Head Choreographer for Dance Innovations Performance Company
Proud Artistic director for multiple shows throughout NJ & NYC including Lincoln Center, Carnegie Hall, Martha Graham Theatre, KnJ Theater at Peridance, the Dolan Theater at St. Elizabeth University, and Shakespeare Theater of NJ.
Choreographer for over 20 years for shows performed at Disney Imagination Campus, Universal Studios, and Give Kids the World in Orlando, FL and Royal Caribbean and Norwegian Cruise Lines.
Artistic Director of Envision Dance Exchange, an integrated creative movement company established to create, perform, educate, and support dancers with all abilities through physically integrated dance, collaborating along with dancers with and without disabilities in Contemporary Dance.
Current guest resident for ECLC of Chatham's Summer Program
Dance Community Participation and Awards
Dance Representative for the Arts Council of the Morris Area and NJ State Scholarship Committee.
New Jersey Dance Chairman of the National Society of Arts and Letters.
Highly respected Board Member and Executive Committee Member of Dance New Jersey.
Performances as part of Morris Arts Council "Arts in Education Assemblies Programs" throughout NJ and NY 2003–ongoing.
Arts Council of the Morris Area 2001 Joyce Talbot Outstanding Arts Educator Award.
National recognition on outstanding teaching methods Dance Teacher Magazine, and featured articles highlighting Susan's passion and success in mainstreaming special needs children into curriculum in Dance Studio Life Magazine.
Awarded Dance Studio Life Magazine"Generous Heart" for her continued work for the past 20 years welcoming, supporting, and educating special needs students into regular class curriculum.
"Morris On Stage" 1st Place choreographer winner for a collaboration with inspirational poet Ally Are.
Outstanding Performer's (Choreographer) of the Year Award from Sea World, Orlando.
---
Alexis Gergely
Performing Group Guest Instructor, Modern Repertoire Instructor
Alexis Gergely is a dancer and choreographer from Long Island, New York. She has trained with the Children's and Teen's program as well as the Arts in Motion Company at Broadway Dance Center in Manhattan. Throughout her time at BDC she has expanded her knowledge of styles to be as versatile as possible while incorporating them into the art of contemporary and jazz. Other company work includes Theresa Stone's "Abstrakt Beings", Cat Cogliandro's "Catastrophe (too)!" and touring with Artist Simply Human as a member of "The Company"
---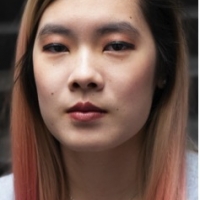 Anna Tan
Modern Repertoire Instructor
Anna has a BA in Dance & BS in Public Heath from Tulane University. Credits include being a dancer with The Rogue Dancers (NYC). Choreographer for the Dumbo Dance Festival & Danza Highbridge Festival (NYC). Recipient of the Jill Karp Choreography Award form Tulane University. Anna continues to get involved in dance projects in New York City.
---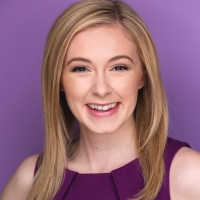 Bonnie Zwigard
Instructor, Performing Group Teacher
Graduate of Boston Conservatory (BFA Musical Theater) incl. Tap tutor and Senior Dance Emphasis. IAAPA Winner – Hershey Park Dance-Dance-Dance Heartbeat, Fable NYMF Demo (Chris Anselmo/Asher Denburg) & Defying Gravity soloist (with Mandy Gonzalez w/Broadway Theater Project/Norwegian Cruise Lines. Training includes Boston Conservatory, Broadway Theater Project, CAP21 Musical Theater Program & Broadway Artists Alliance.
---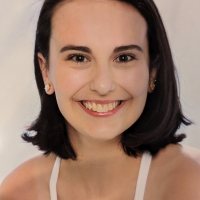 Cassidy Svercauski
Instructor, Performing Group Teacher
BA in Dance Education (Muhlenberg College, Certified Yoga Instructor, pursuing Masters in Exercise Science & Sports (Montclair State University). Has been a Dance Teacher @ Broadway Dance & Theater and Muhlenberg Community Dance Center, Creative Arts Coordinator at 4-H Camp (Rutgers University) & Physical Therapy Aid at Stralowitz & Gargiulo Twin Boro Physical Therapy (Bayonne, NJ)
---
Charly Santagado
Modern Repertoire Instructor
Charly is a dancer and choreographer originally from Orlando, Florida currently based in Metuchen, NJ. She graduated with highest honors from Rutgers University in 2017 and founded a contemporary dance company Mignolo Dance, with her sister Eriel Santagado. Her work has been shown extensively throughout the tristate area as well as in Boston, Atlanta, Israel, Italy, and at many international film festivals.
---
Corrine Tighe
Instructor, Performing Group Teacher
From Radio City Rockette (for 10 years) to Kean Professor – We are thrilled to have Corrine back to the DI Faculty. Performances include Tony Awards, Live with Regis and Kelly, Macy's Thanksgiving Day Parade, and Radio City Christmas Spectacular
---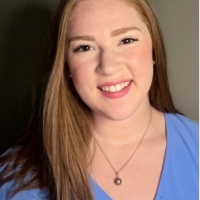 Danielle Gurcan
Musical Theater Instructor with Focus on Vocals
Danielle has her Bachelors of Music in Music Education and a concentration in voice from Ithaca College. She is currently teaching general music at Rolling Hills Primary School in Vernon, NJ. Most recently she played the Bakers Wife in Into the Woods and Asaka in Once on this Island. Danielle Co-Founded Stars and Dreamers Theatre Company and has been the Music Director and Choreographer for the program working on shows such as "Annie Kids" and "101 Dalmatians Kids". Dance Innovations Performance Company graduate.
---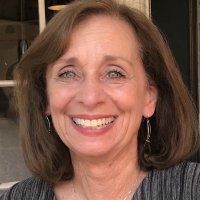 Diane Bellas
Instructor, Performing Group Teacher
Classically trained ballet and pointe teacher with over 30 years of experience instructing students of all ages - Dance Davidson. Jamie Masters School of Dance, North Shore School of Dance. Principal Dancer for the Dance Theatre of Long Island and The Orlando Ballet. Owner/Director/Choreographer of The Contemporary Ballet Company. Studied with André Eglevsky and received a BA in dance from Adelphi University.
---
Erin Dowd
Instructor, Performing Group Teacher
BFA in Dance Performance and Choreography Mason Gross School of the Arts – Rutgers University (Summa Cum Laude). Merce Cunningham Trust - assistant stager, Bill Young/Colleen Thomas, Roxey Ballet, Model For Kevin Richardson "Dance as Art." Dance Innovations Performance Company graduate.
---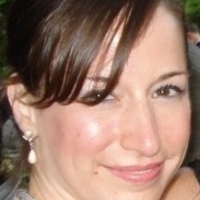 Heather Williams
Instructor, Performing Group Teacher
BFA in Dance Pedagogy from the Hartt School/ University of Hartford. Performance Credits: Jacobs Pillow, Full Force Dance Theater, Connecticut Opera, Mojalet Dance Collective, National Society Arts and Letters Modern Dance recipient (Washington, DC). Teaching Credits: Greater Hartford Academy of the Arts, Yale Performing Arts Camp, Hartford Ballet. Currently the Performing Arts Coordinator for the Art Access Program at Matheny.
---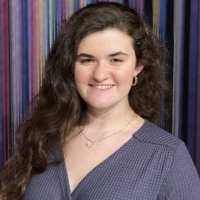 Jennifer Coviello
Instructor, Performing Group Teacher
BA in dance from Muhlenberg College. Doctor of Physical Therapy from Thomas Jefferson University. 2020 Faculty Award recipient and National Honor Society inductee for physical therapy. Graduate research assistant. Dancer, choreographer, and executive board member for InVivo Dance at Thomas Jefferson University. Former dance instructor and choreographer at Brundage Park Playhouse. Dance Innovations Performance Company graduate.
---
Jennifer Reed
Instructor, Performing Group Teacher
University of the Arts graduate. Has worked in the entertainment industry for over 17 years, as a dancer, choreographer, actor and instructor. Theater credits include: "Singin' in the Rain," "A Chorus Line," "Grease," and "Elf." Also performed with Carnival Cruise Lines and on screen in commercial, television and film work.
---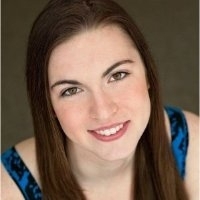 Julianne McGee
Modern Repertoire Instructor
Graduate of Vanderbilt University. MBA from Wharton School of Business. Internship at Broadway Dance Center, NYC. Studied at The Edge and Debbie Reynolds in LA. Choreography award from Broadway Dance Center. Dance Innovations Performance Company graduate.
---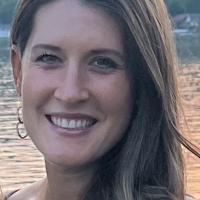 Katie Steimer
Instructor
Katie is a classically trained ballet teacher, and also teaches tap and jazz. She earned a Bachelor of Science degree from Ithaca College, where she was a part of the school's competitive dance team and choreographed for the campus dance company. While her professional background is in Corporate Marketing, Katie has always had a passion for dance and hopes to empower girls and women of all ages to gain confidence and body positivity through movement.
---
Kayla Coutts
Instructor, Performing Group Teacher, Crosstraining Instructor
BA in Dance Performance from University of Maryland, College Park. Doctor of Physical Therapy at Columbia University. Performed and choreographed for Dance Haven (Columbia University) and A.Tan Dance. Dance Innovations Performance Company graduate.
---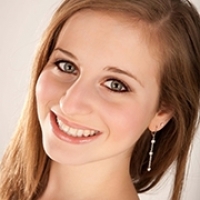 Lara Friedman Kats
Instructor
BFA in Dance performance from Towson University. Member of Carolyn Dorfman Company and Kaleidoscope Dance Theatre, Manns Dance Project and Founding member of Deep Vision Dance Company. Independent Health and Fitness coach.
---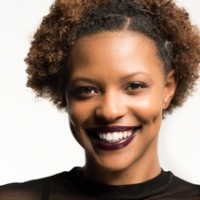 Leanna Cotton
Instructor, Performing Group Teacher
BFA in Dance from Montclair State University. Work studies Steps on Broadway. Intern for Dance NJ. Guest choreographer and instructor throughout the North & Central Jersey area.
---
Michael Crawford
Modern/Contemporary Repertoire Instructor
Prestigious teacher for 10 years. Trained with the Maryland Youth Ballet, Kirov Academy, The Rock School & San Francisco Ballet. Has danced as a principal artist with Pacific Northwest Ballet, the Dance Theatre of Harlem, Jose Mateo Ballet, Ballet Memphis, American Repertory Ballet, Connecticut Ballet, Oakland Ballet, The Washington National Opera, Adam Miller Dance Project, Kinetic Dance Works, Transcen Dance Group, Brooklyn Ballet,…just to name a few. He appeared in the movie "Step Up" on ABC's "Forever."
---
Pamela H. Sandler
Musical Theater Instructor with Focus on Acting
BA and Bachelors in Administration from Bernard Baruch College of NYC. Over 20 years experience in theater. Has taught, performed, choreographed, and directed numerous shows throughout the East Coast.
---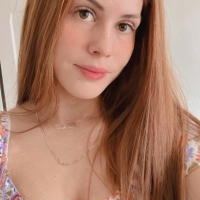 Raquel Serrano
Modern/Contemporary Repertoire Instructor
Professional dance interpreter & choreographer. Accredited Bachelor Degree in Contemporary Dance from the Universidad Nacional de Costa Rica. Experienced Teacher in Pre-Ballet, Ballet, Contemporary & Hip Hop styles. Has taught & created body expression workshops emphasizing connecting daily life with dance as a method of expression.
---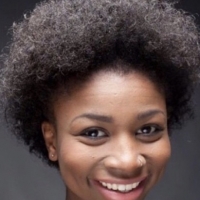 Rio Browne
Instructor, Performing Group Teacher
BFA in Dance Performance from University of the Arts. Trained at Harlem School of the Arts, Institute of the Arts, Dance Theater of Harlem and Philadanco. Performed with Dance Spora Contemporary Ballet Company.
---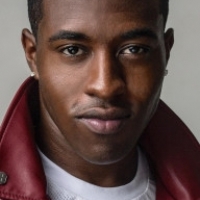 Tislarm Bouie
Modern Repertoire Instructor
BFA from University of the Arts. Graduate of Performing Arts School, NYC with a partnership with Ailey Company. Former company member of Philadanco and Ronald K. Brown's Evidence Dance Company. Performed with Chinese recording artist Jo (China Tour). TV appearances: commercial with Macy's 2014, World Cup, CHAMPS NBA playoffs. Choreographed for Coca-Cola Tour with Dance Def Jam Katruina. 2023 Princess Grace Award Winner" for Theater
---
Tyler Mulenkamp
Modern Repertoire Instructor
Dancer for Walt Disney World Resort in Orlando, Florida. Credits include: a "Newsie" in the Walt Disney Christmas Parade dancing on ABC, Metropolis Productions, and Equity lead of the Castle Stage Show, Dream along with Mickey, and Mickey's Royal Friendship Faire. Other credits include "The Cleaner" on A&E, "90212" on CBS, Norwegian Cruise Lines, Disney Cruise Lines and Odyssey Dance Theatre.
---
Student Teachers
Abby Jeffries, Audrey Henry, Ava Zinna, Brooke Devine, Cooper Grogan, Julia Nugent, Grace Nugent, Maia Lazarus, Saskia Treacy, Stacey Paul